Awards

Throughout the years, Tex Visions has been acknowledged for various achievements ranging from innovative products to personal recognition awards. Below is a list and brief description of each:

---

Company Achievement Awards

• Small Business Impact Award Category - Governor's ImPAct Awards 2013
Tex Visions received the award in the Small Business Category for the 2013 Governor's ImPAct Awards. These awards were created by Governor Tom Corbett, the Department of Community & Economic Development (DCED), and Team PA Foundation. They are designed to celebrate the companies and individuals who are investing in Pennsylvania and creating jobs.

• Top 50 Reader's Choice - Digital Output Magazine 2009-2012
Digital Output readers chose Tex Visions as one of the Top 50 companies of 2009, 2010, 2011, and 2012! Top 50 winners were determined by reader response regarding Digital Output editorial and advertising—both in print and on the web. The winners represent innovation throughout all segments of the graphic arts, ranging from hardware to software, media, inks, finishing, and print services.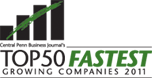 • Top 50 Fastest Growing Companies - Central Penn Business Journal 2010 & 2011
For two years in a row, Tex Visions ranked as one of the Top 50 Fastest Growing Companies in Central Pennsylvania. This prestigious award honors Central Pennsylvania's most dynamic for-profit businesses and their contributions to the growth and success of the region. Qualifying companies are ranked according to their revenue growth (both dollar and percentage increases) over a consecutive three-year period.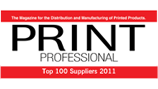 • Top 100 Suppliers - Print Professional Magazine 2011
Tex Visions received a ranking in the Top 100 Suppliers List from Print Professional Magazine. This award was given to North America's leading industry suppliers, being based on annual sales through print distributors.
---

Product Awards

• André Schellenberg Award - Specialty Graphic Imaging Association (SGIA) 2009
Golden Image/André Schellenberg is a technical competition, excluding aesthetic issues from the judging process. Prints are judged on the level of difficulty and quality of execution. When the best specialty printers in the world competed in the SGIA's Golden Image/André Schellenberg 2009 competition, Tex Visions stood out, leaving with an André Schellenberg award, Best in Category: Displays and Exhibits for the Q-Frame® Tex.
---

Personal Recognition Awards

• Forty Under 40 - Central Penn Business Journal 2012
Marcel Ruhland, Tex Visions CEO, was one of the winners of Central Penn Business Journal's 2012 Forty Under 40. Winners were chosen based on their commitment to business growth, professional excellence, and community service.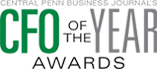 • CFO of the Year (finalist) - Central Penn Business Journal 2012
Marcel was also a finalist for Central Penn Business Journal's 2012 CFO of the Year award. The CFO of the Year celebrates financial executives responsible for an organization's finances who have helped enhance Central Pennsylvania's economic growth and stability through their outstanding contributions to their company's performance over the past year.