Artwork

At Tex Visions, we make every effort to produce vibrant graphics at the highest resolutions to guarantee that we stay true to our quality standards. We want to help ensure that we receive the highest quality images and artwork files so we can produce the best quality print, not only to provide your client an outstanding project to meet their needs, but also to exceed their expectations. Listed below is all the information you need to know to prepare artwork files for a successful print.
---

Meeting your needs. Exceeding your expectations.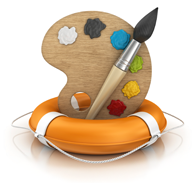 To ensure a successful print…
Submitting your artwork as a "print-ready" PDF file is preferred (MAC or PC).
We will also accept files created in Adobe® Illustrator®, Photoshop®, and InDesign®.
Acceptable file types include: PDF, AI, EPS, PSD, TIF, JPG, and INDD.
If multiple images are selected for a product, submit one file per image.
For multiple print, double-sided, and/or double-print products, please design on all layouts within the template even if the layout graphics are the same.

Using the templates
Artwork must be created using the provided templates. Our artwork templates include all necessary measurements, bleeds and safe guides.
Page 2 of the PDF template contains the actual template for design use. Submit this page only.
Do not alter the template lines in any way when creating your design.
Do not use any of the template spot colors in your artwork. Anything using these colors is viewed as part of the template and is automatically removed by our system.
Only include graphics to be printed. Do not include notes, comments, or additional instructions in your file.
Delete all template lines and guides before submitting your file. Exception: For Adobe® InDesign®, leave template lines in your file.

Creating "print-ready" PDFs
"Print-ready" PDFs can be easily created from many graphics applications. Use the "Job Options" and Job Options Information" links when downloading a template to install the custom PDF print-ready settings for graphics applications and Acrobat® Distiller®.
Always preview PDF created before submission to ensure accurate results.

Observe the following information when creating your artwork file(s):
Outline all fonts.
Embed all placed images.
Submit all artwork files in CMYK color space mode. Avoid RGB, LAB, and Indexed color spaces.
Use 100% opaque PANTONE® Color Bridge® colors for more accurate color reproduction.
Design all artwork files in a scale of 1:10.
A minimum resolution of 360dpi on textile (fabric) and a minimum resolution of 800dpi on any other material (vinyl, rigid materials, etc.) is required for raster (pixel) images. Higher resolutions and vector files are preferred.
Use vector art when possible for logos, fonts, and line drawings. Convert raster art to vector when possible to avoid pixilation, or jagged edges.
Bleed is required on all artwork files. Extend all artwork out to the template's magenta bleed line.
Keep text, logos, & important images inside the gray image safety line or they might get cut off.
The required stroke strength (line thickness) of fonts and objects needs to be at least 0.1mm (.283pts) at a 1:10 ratio. Using fonts and objects that fall below this requirement may lead to undesirable results.
Flatten all transparencies.
Your artwork files must remain open and accessible. Do not password-protect or encrypt your files.

Artwork Upload
For offline orders, follow the link to upload your artwork and fill out the provided form so we can determine your internal contact faster. For online orders, simply log in to your account and go to "Upload Artwork" from your My Account page. Once there, select the order and upload your files. A message will be displayed if the upload was successful or an error occurred. You will receive a confirmation e-mail about your uploaded file for both online and offline orders. If artwork for online orders is not uploaded on your account, it can't be mapped to your order and may cause delays in delivery.
Artwork Checking & Proof
Preparation by our prepress team verifies that colors will print to the client's specifications and image files are print-ready. Some features, like client-specific fonts or colors in a photograph, may require adjustments by the client before we can print them accurately. In most cases, we can accept the artwork as is or provide simple fixes with the client's approval.
When the artwork is print-ready, we send an electronic proof in PDF format so a reseller can show the client how the final project will look. We make sure to secure final approval before beginning any print job. These proofs are vital for making sure you are satisfied with every detail of your display. On request, we can also send out color fabric samples.
Color Matching
The PANTONE® matching system is used for specifying and blending match colors. It provides designers with swatches of over 700 colors and gives printers the recipes for making those colors. Tex Visions uses in-house color swatches of the industry standard PANTONE® colors to be able to color match and discuss client specifications accurately. For digital printing, we cannot guarantee a 100% color match for all colors. Use 100% opaque PMS (PANTONE®) Color Bridge® colors whenever possible for greater accuracy.


PANTONE® Color Chart
Use this guide to assist your color selection and specification process. Do not rely on it as your only method for final color selection. This chart is a reference guide only. PANTONE® colors on computer screens may vary based on the graphics card and monitor used in your system. For true accuracy, use the PANTONE® Color Publication.