Ordering

Although ordering through our website is a simple and easy process, we know that occasionally it's the little details that are vital to your project. Below is some of the essential information resellers need for online and offline orders.

---

Providing the details you need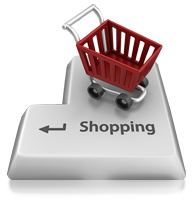 Different Ways to Order
Orders can be placed offline and online with or without a quote. Phone guidance from a live sales representative is available for all online orders. Most online orders can be priced and customized using the configurator. The Request a Quote form may be used to get pricing for large quantity orders prior to placing an order.
Turnaround Time
Turnaround time includes the production and shipping times. Production times for digital printing normally range from 3-10 business days, depending on the products and quantities ordered, which can be selected online during product configuration. You can modify your order in the configurator and it will update automatically to view any rush charges or additional production charges based on your timeline. Small quantities as well as specific products can have production times as short as 1 business day, but additional charges may apply. Business days do not include weekends or U.S. holidays.
Payments
Orders placed online must be prepaid by credit card through Authorize.net, a secure online payment gateway. All major credit cards are accepted including Visa®, MasterCard®, Discover®, and American Express®. For orders placed offline, you can submit a payment by check, wire transfer, or credit card. Keep in mind that payments can be made by check or wire transfer, but may delay production time. Offline orders must be prepaid unless credit terms are established. We will extend credit terms to approved resellers who have an established business relationship. You can download a credit application online.
Sales Tax
A 6% sales tax will be charged to all customers in Pennsylvania. Pennsylvania resellers can download a tax exemption form and return it via e-mail or fax. Adjustments will be made to your account so future online orders can then be placed without tax.
Order Status
You can check the status for online orders by simply logging in to your account. Recent orders should update immediately in the order history. We provide the status of your order while it is in house and automatically updates it as your order moves through the production process. Once your order is shipped, the carrier is responsible for your order and can be contacted to receive tracking information until your order is delivered. Please contact us to check the status of an offline order. Working with a sales representative will ensure you have the most up-to-date information on your order.
Changes and Cancellation
No changes can be made to an order after the reseller confirms the required order approval documents. These approval documents begin the production process. Stock color products are cut and finished to the order's request once the order is placed. Orders can only be changed or cancelled prior to approval. In the case of a cancellation, the reseller will be responsible for all costs incurred from order preparation, artwork, labor, and/or any cancellation processing costs.

If an order has prints and hardware shipping out at the same time, then changes to hardware might be possible depending on the order completion. We will do our best to accommodate any reasonable changes. Generally, changes to production time or shipping methods are not possible. Please consult with a sales representative for more information.
Returns
Custom printed materials and hardware may not be returned. A re-stocking fee will be applied to all returned, undamaged, unused products. The reseller will be responsible for any shipping charges associated with the return. No refunds will be granted before full inspection. Tex Visions must be contacted within 3 business days of receipt of products to be eligible to receive a Return Merchandise Authorization (RMA) number and return the product.