Tex Visions
/

5

based on ratings and reviews
Request a Quote

Please complete the form below to receive a free custom quote. Be as specific as you can about your project to help us better serve you. The purpose of this quote form is to request pricing on custom solutions, products not available on our web store, or larger quantities of products. This form is not intended for products that can be configured and have pricing options available on our web store.
Allow two business hours for artwork processing.
Artwork to submit & approve by:
Order to be placed by:
Print


Size

Portrait

2.0" x 4.0"
4.0" x 6.0"
6.0" x 12.0"
12.0" x 18.0"
1.0' x 2.0'
2.0' x 4.0'
2.0' x 6.0'
2.0' x 8.0'
3.0' x 6.0'
3.0' x 8.0'
4.0' x 8.0'

Landscape

4.0" x 2.0"
6.0" x 4.0"
12.0" x 6.0"
18.0" x 12.0"
2.0' x 1.0'
4.0' x 2.0'
6.0' x 2.0'
6.0' x 3.0'
8.0' x 2.0'
8.0' x 3.0'
8.0' x 4.0'

Square

6.0" x 6.0"
1.0' x 1.0'
2.0' x 2.0'
3.0' x 3.0'
4.0' x 4.0'

Material

Vinyl PSA Permanent - Soft PVC permanent display material for long-term use





Layout & Finishing

Our Permanent Vinyl Decals are a simple yet efficient way for your client to advertise. This adhesive print comes in standard sizes on soft PVC permanent display material and in custom sizes for a more personalized display. Your client has the option of displaying the single-sided print in a portrait, landscape, or square format. Setup of this permanent display is effortless. Your client just applies the print's adhesive back to the desired flat surface, allowing this user-friendly display to lay flat. Because this print is not easily removed, it is best for long-term displays such as branding on windows or other surfaces. Looking for an adhesive print that can be changed quickly? We offer several adhesive prints that are removable for frequently changing promotions, including our Removable Textile Decals and Removable Vinyl Decals.
Is your Pricing by the Square foot and what is the Laminate used? Do you offer Matte or Lustre Finishes. What is the turnaround on this product if ordering a large quantity...say 2 ea. of 30 pieces.

John, NH

Posted on: August 22, 2013

Was this helpful?

0

0

Our print pricing is based off the total square foot for an entire project. Example: if a customer orders 1 Medium Bowflag, but then comes back later and gets 10 Medium Bowflags; their cost would be altered from the change in total size. Our advertising decal material has a glossy finish. We do not offer laminate at this time. When it comes to turnaround time; for a project 50 pieces and under we can usually accommodate that in 4-6 business days. Anything over that would add additional time and an estimated time frame will be offered.
There are no accessories available for this product.
Tex Visions Reseller Program
Our 100% Neutral Reseller Program is a platform for resellers to show their clients the large variety of products available from Tex Visions without compromising business relationships. It is free and includes a neutral catalog and other neutral marketing materials as well as a neutral website, which allows you to easily direct your clients to information and product resources. When we say neutral, we mean all reseller resources are free of Tex Visions' branding so you can make our marketing materials your own!
Neutral Resources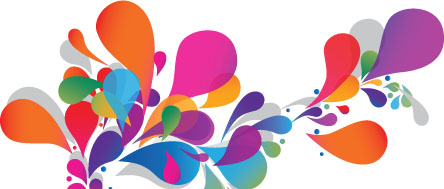 Do you want to become a reseller or have questions about our products and services? Contact us and receive answers quickly from a knowledgeable sales representative.
Call us: (877) 503-5247
Chat:

---
Become a Reseller
If you haven't already signed up for a FREE reseller website, you are losing out on a valuable tool. Our neutral website can be customized to include YOUR logo and YOUR contact information. The website includes unbranded product assembly instructions, technical specifications, an interactive e-catalog, and the latest information about our products such as the Bowflag®, Roll Up, 3D Displays, and more. Along with these print and online resources, we also have knowledgeable sales representatives available to help you at any time with information or pricing.
Along with your FREE website, we gladly provide up to 10 catalogs at no charge as part of our Reseller Program. Use these catalogs in your store to help your clients reach a buying decision. Click here to request your FREE catalogs or view the electronic version at the link above.