Tex Visions
/

5

based on ratings and reviews
Request a Quote

Please complete the form below to receive a free custom quote. Be as specific as you can about your project to help us better serve you. The purpose of this quote form is to request pricing on custom solutions, products not available on our web store, or larger quantities of products. This form is not intended for products that can be configured and have pricing options available on our web store.
Allow two business hours for artwork processing.
Artwork to submit & approve by:
Order to be placed by:
Print (White)


Part Number

10' - #H_TS00037
13' - #H_TS00038
15' - #H_TS00039
20' - #H_TS00040

Size

10' - 124.0" x 8.0"
13' - 167.0" x 10.5"
15' - 184.0" x 10.75"
20' - 240.75" x 11.5"

Weight

10' - 0.6lb
13' - 1.1lb
15' - 1.3lb
20' - 1.7lb





Material

Vinyl Standard 13oz - Woven polyester that is weather resistant and UV protected with a vinyl coating and matte finish

Layout & Finishing

Single-sided - Loop adhesive sewn to long edges

Returns

This item is ready to ship. Ready to ship means the item has already been printed and finished, and can be picked by our shipping team for immediate fulfillment. Since it is ready to ship, we accept returns for this item.

Recommended for

Advertising Tent Compact 10' x 10'
Advertising Tent Economy 10' x 10'
Advertising Tent Basic (All sizes)
Advertising Tent Plus 10' x 10'
Advertising Tent Plus 10' x 15'
Advertising Tent Plus 10' x 20'
Advertising Tent Premium (All sizes;
fits 13' edge only)

There have been no questions asked about this product.
Do you have a question about this product? Click here to get your question answered.
Tex Visions Reseller Program
Our 100% Neutral Reseller Program is a platform for resellers to show their clients the large variety of products available from Tex Visions without compromising business relationships. It is free and includes a neutral catalog and other neutral marketing materials as well as a neutral website, which allows you to easily direct your clients to information and product resources. When we say neutral, we mean all reseller resources are free of Tex Visions' branding so you can make our marketing materials your own!
Neutral Resources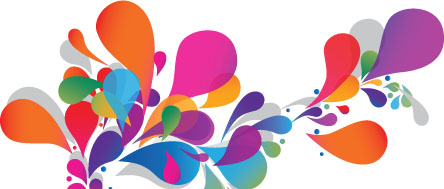 Do you want to become a reseller or have questions about our products and services? Contact us and receive answers quickly from a knowledgeable sales representative.
Call us: (877) 503-5247
Chat:

---
Become a Reseller
If you haven't already signed up for a FREE reseller website, you are losing out on a valuable tool. Our neutral website can be customized to include YOUR logo and YOUR contact information. The website includes unbranded product assembly instructions, technical specifications, an interactive e-catalog, and the latest information about our products such as the Bowflag®, Roll Up, 3D Displays, and more. Along with these print and online resources, we also have knowledgeable sales representatives available to help you at any time with information or pricing.
Along with your FREE website, we gladly provide up to 10 catalogs at no charge as part of our Reseller Program. Use these catalogs in your store to help your clients reach a buying decision. Click here to request your FREE catalogs or view the electronic version at the link above.