History
Since our beginning in 2004, we have evolved from a startup company to one of the world's leading manufacturers of display hardware and custom large format printing. Today, we are able to offer our products and services across the United States and Canada, along with the Caribbean, Latin and South America. While we are proud of our past, we are excited for our future. Read more about our journey:

---

On the road to success: Join us as we build from the ground up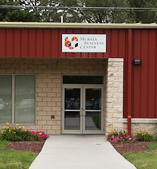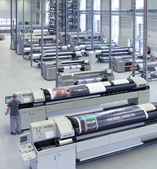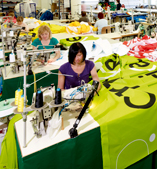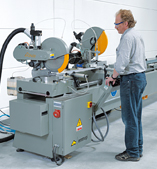 2004
The beginning
Founded in Carlisle, Pennsylvania, Tex Visions was launched with only two employees, one office suite, and no resellers. As fabric printing quickly became the must-have advertising tool, our goal was simple: expand our capabilities in order to accommodate a growing number of potential resellers.
2005
Our Vision as an over-achiever
The company over-achieved its first year sales goal and gained many new resellers.
2006
Expansion
As the number of resellers continued to grow, the Tex Visions team added both staff and office space. Exclusive products such as the Bowflag®, Q-Frame® and T-Pole® were introduced and revenue continued to soar with aggressive sales and marketing to an ever-growing reseller network.
2008
Everything under one roof
After reaching full office and production space capacity, we added complete in-house production, hired additional staff, purchased additional manufacturing and distribution space, and invested in cutting-edge printing and finishing equipment.
2009
Award-winning products
We introduced functional products such as Barrier Systems and the new Q-Frame® Tex custom frame system. The Q-Frame® Tex features six different aluminum profiles that vary in width and functionality as well as use prints finished with keder to create a frameless appearance. It was named Best in Category for Displays and Exhibits at SGIA's Golden Image/André Schellenberg competition. We also released the Bowflag® Plus, the only flag system in the industry that can withstand wind gusts up to 63mph. This was an exciting launch for us with the Bowflag® Plus exceeding industry expectations for strength and durability.
2011
New, innovative products
The unique and versatile Display Cube was launched and the Bowflag® Street Banner was added to the ever-growing Bowflag® line. The Display Cube gave advertisers a new way of catching attention while providing a functional, user-friendly display. Nowhere else on the market were these foam displays found. Street Banners got a new meaning with the addition of Bowflag® shapes that can be angled to create interest.
2012
Expanding product lines
Our popular product lines were expanded by adding the Bowflag® Plus Razor and four Bowflag® Premium shapes to our Bowflag® line as well as our Bamboo Displays, a line of eco-friendly versions of some of our most popular products. We also began developing our web store, a way for us to offer our products and services online. By building a web store, we wanted to make it easier for simple orders and re-orders to be placed and allow resellers to receive their discounted pricing, accurate delivery times, and all the product information needed for their clients.
2013
A new beginning
To continue providing the best products possible and to keep up with demand, the company moved to a new location that more than doubled our manufacturing and office space.

We also launched our long-awaited web store. This online store lets customers order our custom flags and banners and log into their account to view bills and approve artwork. The web store offers our most popular products with corresponding bases and accessories. Customers can configure a product and receive an accurate price, upload artwork directly, and access artwork templates as well as technical specs.
2014
10 years of success
Ten years later, Tex Visions has grown into a fully integrated printing and manufacturing company. The ever-growing number of resellers allows us to continuously expand our staff and technology. We celebrated 10 years of Printing with Passion with an anniversary party where we reflected on the past decade and looked toward the future. We expanded our product line even further by adding a line of UV printed media including rigid and flexible signage; yard signs; magnets; and floor graphics. We continued to refine and perfect our processes, and added several new, upgraded machines as well as various new substrates and materials.
With these innovative products, a high level of technical know-how, and a talented staff, Tex Visions continues to be the source for all display hardware and custom printing needs.