Yard Letters
Show a loved one how much you care and appreciate them with a set of yard letters from Tex Visions. All of our yard letter signs are printed on heavy duty 4mm corrugated plastic using UV-resistant inks for a stunningly vibrant, full color, fade-resistant print everyone within eyesight is sure to admire. We offer two size options: 18" and 24". Create your own custom phrase or choose from multiple phrase set options.
Free Shipping • Emojis Included In Price • Reusable Corrugated Plastic • 18" or 24" Letter Heights • Stakes Included
Yard Letters – Celebrate Your Loved One's Big Day
Our yard letter sets are designed to be functional and long lasting, but most of all effective at delivering a loud message to the intended recipient and an interested passing audience! Available in multiple stock shapes and custom styles - these versatile 18" or 24" yard signs are perfect for a number of venues including home parties, church events, school functions, museum openings and many more applications!
| | | | | |
| --- | --- | --- | --- | --- |
| Custom Phrases Available | Heavy-Duty Design | Made in the USA | Quick Production | Fast Delivery |
Yard Letter Signs: Tex Visions vs Other Supplier
Custom Phrases: Create personalized phrases or names to really make your message special - for a fraction of the price of our competitors! Each individual yard letter comes with a stake(s) – wide characters come with 2 prong step stakes while more narrow characters include our beefy stakes.
Large Variety of Stock Options: We offer an array of different stock messages for you to choose from. Our stock letter sets include celebrating medical workers, happy birthday, happy anniversary, baby reveals, graduations, general congratulations, and welcome home. Each is available in multiple bright, eye catching colors and ship the same day if ordered before 1PM EST.
Heavy Duty Signs and Stakes: All of our yard letters, whether custom or stock, are printed on durable 4mm corrugated plastic. Corrugated plastic is ideal for this application due to its high outdoor efficiency, shock-absorbency, recyclability, and its long term durability. Heavy duty stakes are included with every letter and character and are guaranteed to hold up outdoors.
Digital Print: Each of our yard sign letters is digitally printed on corrugated plastic using UV-resistant inks. This makes for a vibrant, eye catching, fade-resistant print that is sure to last for years to come.
| Full Color Digital UV Printing | Custom Phrase Or Stock Letter Set | Durable Corrugated Plastic Design |
| --- | --- | --- |
| All letters are printed in full color using UV-resistant inks for bold, fade-resistant color reproduction. | Choose between a personalized phrase or one our many stock yard letter sign options. | Every letter set printed on reusable 4mm corrugated plastic with heavy duty stakes included. |
Benefits of Displaying Yard Letters
Yard letters have long been in used for celebrations ranging from graduations to baby showers but have recently had an increase in demand due to social distancing requirements. Benefits of displaying these attention grabbing yard signs are numerous. Some of these benefits include:
Low Cost & Effectiveness: The lawn letters' exaggerated size and bright colors allow for maximum exposure of your message to passing traffic and most importantly, the recipient of your special message! They are hard to avoid focusing on if they enter your sightline and only cost a fraction compared to competitors' pricing and the price of alternative displays.
Social Distancing: Our stock sign sets, and our custom phrase sets are the perfect solution for celebrating your loved ones accomplishments but also practicing safe social distancing! Each letter is 18" or 24" high, depending on your choice, and the crisp bright colors make them easily visible from the road.
Ease of Application: Tex Visions yard letters sets are designed to be easy to install with no tools needed. Setting them up can be completed by one person in minutes! Breakdown is just as easy and can by completed in less than a minute. For more information on how to set up your signs, see below.
Setting up and Installing Your Signs
Installing your yard letters is a simple task that does not require a lot of time. No tools are needed. We recommend installing all the ground stakes followed by the letters to avoid any possible damage to the corrugated plastic during install.
Start by pushing the heavy duty stakes into the ground. You may need help from your foot or a gentle tap from a hammer if your ground is very dry. (pouring some water over the area may help loosen up the soil) A good tip is to make sure you are inserting each stake a uniform distance from each other and to be mindful to keep them in a straight line. Once the stakes are inserted far enough, start attaching the letters to each flute. Once your letters are installed, you are all set!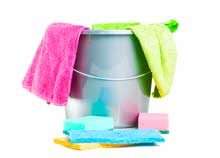 Cleaning and Storing Yard Letter Signs
Cleaning your yard letters is a great way to keep your signs looking fresh and new. We recommend wiping your signs clean with a soft soap, warm water, and a microfiber cloth. We do not recommend using any cleaning agents as these may cause permanent damage to the print finish.
To keep your corrugated plastic letters safe during storage, we recommend keeping them in some place safe where they cannot be smashed or bent with an object pressing on them. Even though corrugated plastic is highly resilient, excessive pressure over an extended period of time can cause permanent bends in the material. Never fold your sign as this will most likely cause permanent damage. Outdoor garages and sheds are suitable storage places but storing in a dark, dry area at room temperature is ideal.
Frequently Asked Questions
How soon can I expect my yard signs?
Stock signs ship out same day if you place your order before 1 p.m. ET. Custom yard letter phrases require our standard 3-day turnaround time. If you need your signs faster, we offer rush production and expedited shipping options at checkout.
How do I design my yard sign letters?
Select from three design methods: Online Design Tool, Upload Artwork Template, and Free Design Services. Each method is risk free. We will email you a free design proof to review and approve before we print your signs.
Are your yard letters made in the USA?
Yes. The letters are crafted with love in Carlisle, Pennsylvania. Beware of cheap imported options offered by our competitors.
Are there any other yard signs available?
Yes! We offer custom yard signs as well as custom printed and standard yard signs!
Are stakes included with each letter?
Yes! If you are purchasing any yard letters, every letter comes with the appropriate stakes, whether that be custom phrases or stock sets.
How are these signs printed? Are they safe in the sun?
Our signs are digitally printed on corrugated plastic using UV-resistant inks. This makes for a durable, full-color, fade-resistant print. Yes, since they are printed using UV-resistant inks they are safe to expose to sunlight.
Are these safe to display in the rain?
Yes. Our yard letter signs are perfectly safe to display in the rain.
Do you offer more than the three color options?
Yes, if you select our custom yard letter phrases, there are more color options.
How long do these last?
We produce our signs to the highest possible level using corrugated plastic and UV-resistant inks. Your signs should hold up for many celebrations in future years if stored correctly. For more information on storage, see above.
Do you offer emojis as well?
We do offer emojis as well as letters.
Do you offer special pricing for bulk orders?
Yes, for yard letters wholesale pricing, please contact customer service to sign up as a reseller.